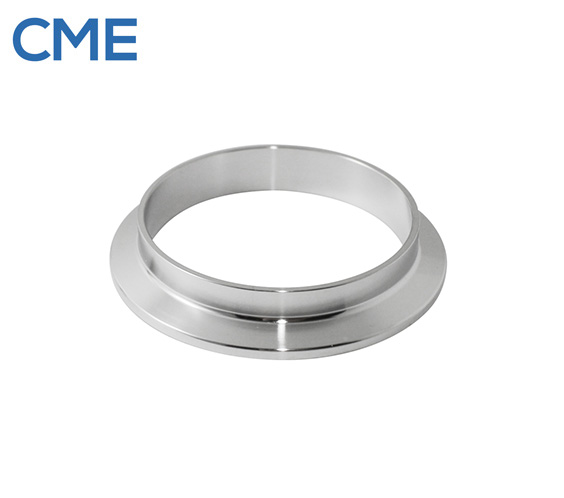 Sanitary Ferrules
A fitting with flange end which is used to connect two separate pipe fittings or pipe lines. The fitting connection is to use a rubber gasket which is compressed between two ferrules in place with a clamp for a leak-proof connection.
l

Manufacturing and design according to 3A Sanitary Standard and the specification for USA tube sizes.
l

Size range: 1/2" ~ 6"
l

Roughness: Ra 0.8μm (Ra 32μinch)
l

Stainless steel material: 304ss, 316L
l

Gasket : EPDM , Silicone , FKM , PTFE