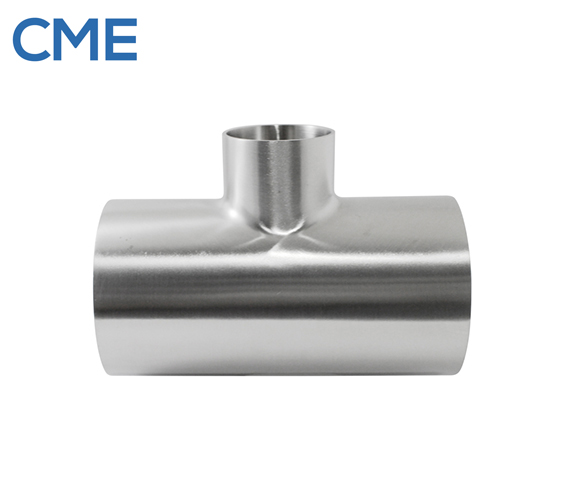 Sanitary Tee
Sanitary Tee is a "T" shaped fitting which is used to connect horizontal drain to vertical drain.  The T fitting is not suggest connecting a vertical drain to a horizontal drain concerning the blockage which would cause at the bottom.
Sanitary Tee could be provided with a consistent diameter or different diameters to connect the pipe or valves with different tube/flange sizes.
l  Compliable with 3A Sanitary Standard (U.S. tube diameters) and DIN standard tube diameters.
l  Size range:  1" ~ 4", DN10 ~ DN200
l  Roughness:  Ra 0.8μm (Ra 32μinch)
l  Stainless steel material:  304ss, 316L
Sanitary tee type: