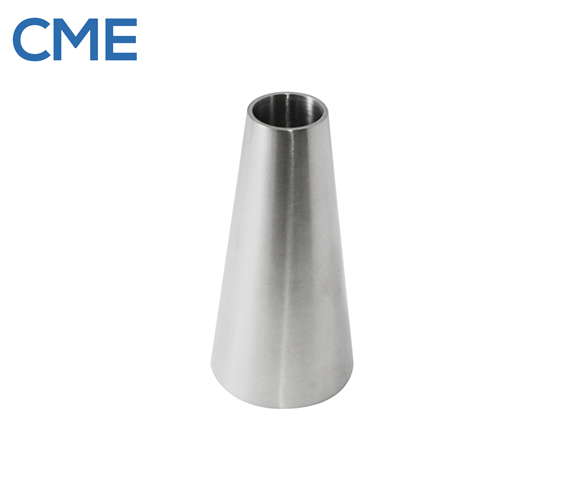 Sanitary Reducer
Sanitary Reducer is one of the fittings used to control or change the flow in the piping system (large <=> small).  There are two major types of reducer: concentric reducers and eccentric reducers.
Concentric type is with a common centerline and is used to join the pipe sections on the same axis.
Eccentric type is made with a slightly off-center outlet to the larger end.  It has an edge parallel to the connecting pipe and allows to align with one side of the inlet.


l  Compliable with 3A Sanitary Standard and the U.S. tube diameters.
l  Size range:  1/2" ~ 4"
l  Roughness:  Ra 0.8μm (Ra 32μinch)
l  Stainless steel material:  304ss, 316L