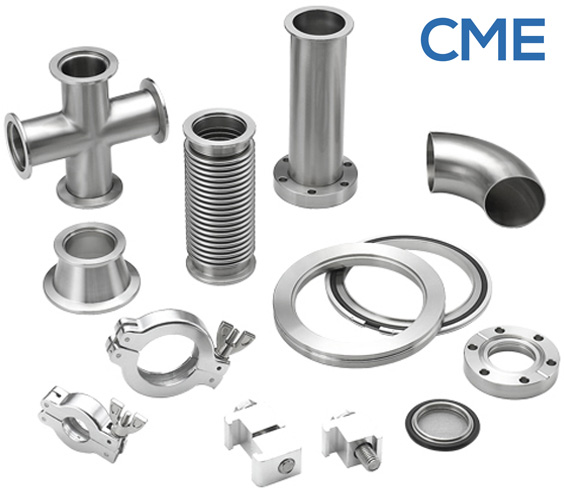 Vacuum Components
Vacuum and flange components are the connections for every vacuum system. Each vacuum components places high demands on the material used as well as on the manufacturing process. All CME vacuum components meet the high-quality standard that are requested on vacuum industry and are helium leak tested via INFICON UL1000 detector showing as below.
l

   

KF-ISO, ISO-K/ ISO-F flanges better than 10-8 Pa · m3/s.
l

   

CF flanges better than 10-10 Pa · m3/s.

l
Size range:  KF10 ~ ISO 250

l
Roughness:  Ra 0.8μm (Ra 32μinch)

l
Material:  stainless steel 304 and 316L; Alum. (clamp/claw)

l

   

Rubber material:  FKM (Black)