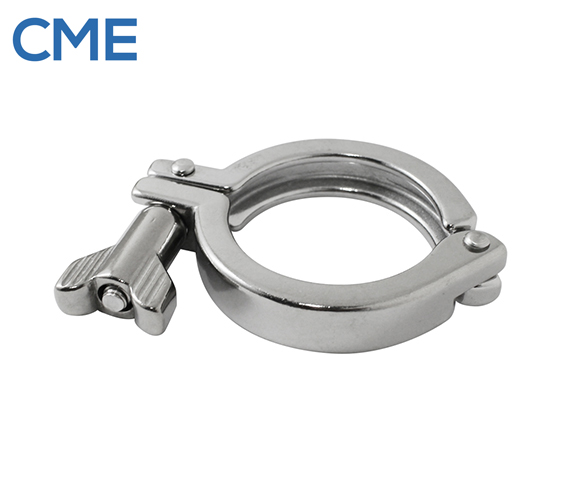 Sanitary Clamp
A sanitary clamp is used for processing the piping systems.The connection (union) is composed by the clamp, ferrule and a rubber gasket pressed in between. Sanitary Clamp could be applied in the connection of equipments no matter for pipe lines, valves or pump.
Easy assembly and disassembly with no tools to make the maintenance and monitoring the fluid lines in a proper way.

Related to:  3A fitting and gaskets

● Manufacturing and design according to 3A Sanitary Standard.
● Sanitary clamp size range:  1/2" ~ 12"
● Roughness:  tumbling
● Stainless steel material:  304ss 
● Gasket : EPDM, Silicone, FKM, PTFE