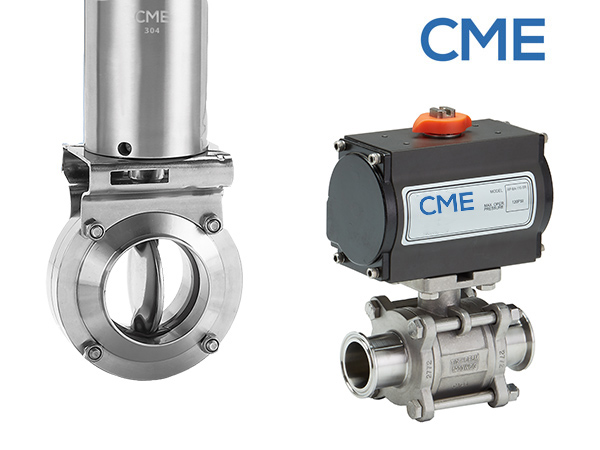 Valve Actuators
Valve Actuator is a mechanical component that uses a power source to open and close a ball valve or butterfly valve. This power source can be either pneumatic or electric. CME offers below various types of valve actuators for your best choice in different applications. 
• Electric Valve Actuator
Electric Valve Actuator used to convert electricity into energy with different voltages for options.  
• Pneumatic Valve Actuator
Pneumatic Valve Actuator used to compress air acting on the piston while single acting (air-to-spring) and double acting (air-to-air) can be offered upon preference. With project and space conditions, CME provides two type of pneumatic valve actuator as below to fulfill the needs. 
o Rack & Pinion valve actuator 
o Vertical Canister