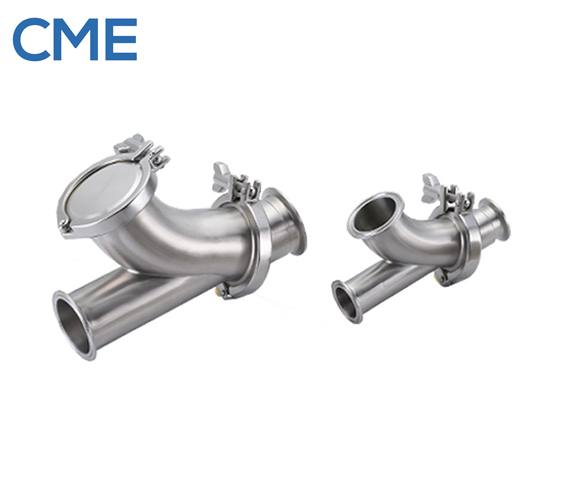 Sanitary Y-Ball Check Valve
Sanitary Y-ball check valve are used where full flow and low pressure drop of product during process. When the flow stops, the PTFE ball rolls back and seats to prevent backflow. The two-piece design of sanitary Y-ball check valves are available from sizes 11/2" to 3".
Sanitary Y-ball check valve Features and Benefits
1. Sizes from 1 1/2" to 3"
2. Two- piece design for better alignment. 
3. All wetted surface are sanitary finish in 316L stainless steel. 
4. PTFE ball provides a better heat and abrasion resistance.
5. Repair kits are available for seat replacement. 
6. Easy cleaning without tools. 
7. Air blow check valve can be added. 
8. Maximum operating pressure: 150 PSI.
9. Operating temperature range: -15°F to 200°F