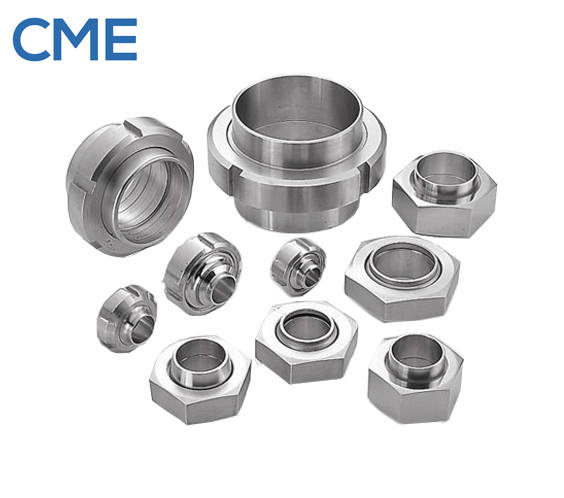 Sanitary Unions
Sanitary unions are used in product lines that require regular assembling and disassembling. It can be categorized into SMS, DIN, RJT, and IDF standards. Each of the sanitary union includes a nut, liner, male threaded part, and sealing gasket.
CME offers a variety of sanitary unions based on different standards and can be widely used in below industry. 
1. Dairy 
2. Food and beverage 
3. Breweries
4. Cosmetics
5. Biotech 
6. Pharmaceutical
7. Chemicals
●
 IDF sanitary unions - International Dairy Federation.
●
 RJT sanitary unions - Ring Joint Type.
●
 SMS sanitary unions - Swedish Manufacturing Standard.
●
 Gasket Material: EPDM, Silicone, FKM, PTFE.