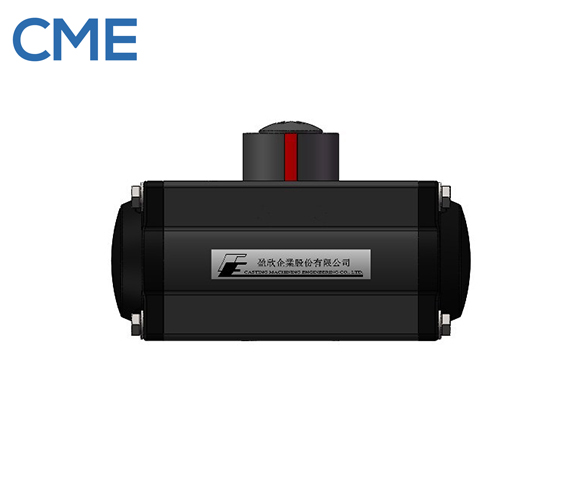 Pneumatic Rack & Pinion Valve Actuator
Rack and Pinion actuators feature bi-directional pinion travel stops.
The side located stops allow a full ± 5˚ of valve travel adjustment, giving a guaranteed range of adjustment between 80˚ and 100˚ of actuator travel. These travel stops are designed to absorb the maximum rated torque of the actuator and the maximum impact loading associated with recommended stroke speed.
Adjustment of the counterclockwise and clockwise rotation limits are accomplished by turning the respective left and right stops adjustment screws to increase or reduce the output rotation angle.
l  Rack & Pinion Valve Actuator made of anodized aluminum alloy.
l  Rack & Pinion Valve Actuator available in spring return and double acting. 
l  ISO5211 bolt patterns.
l  Tested to 1 million cycles.

Features and Benefits:
1. Operating Pressure Range: 40 to 120 PSI
2. Maximum Allowable Working Pressure: 150 PSI
3. Maximum Operating Pressure: 120 PSI
4. Operating Media: Dry or lubricated non-corrosive gas
5. Operating Temperature Standard: - 40°F to +200°F