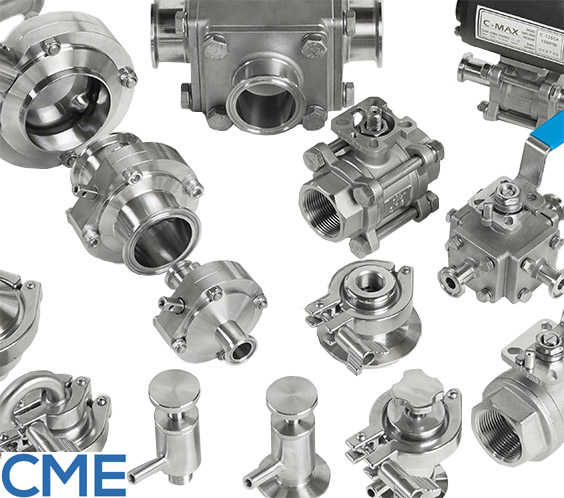 Sanitary Valves
Sanitary Valves are designed and manufactured for use in applications requiring clean and simple installation processing. Today, most of the sanitary valves, including sanitary butterfly valves, sanitary ball valves, sanitary check valves, and sanitary sampling valves are widely used in food and beverage industry. 
The CME sanitary valves are
1. made in material 316L with a standard finish of 32Ra maximum on media contact surface.
2. All sanitary valves are fully inspected with Niton analyzer from raw material to finished parts.
3. Each valve will be 100% tested with water pressure to make sure it meets the requirements.
Due to the differences requiring in the working environments, CME provides a variety of seal materials for our sanitary valves to fulfill all applications conforming to hygienic design.