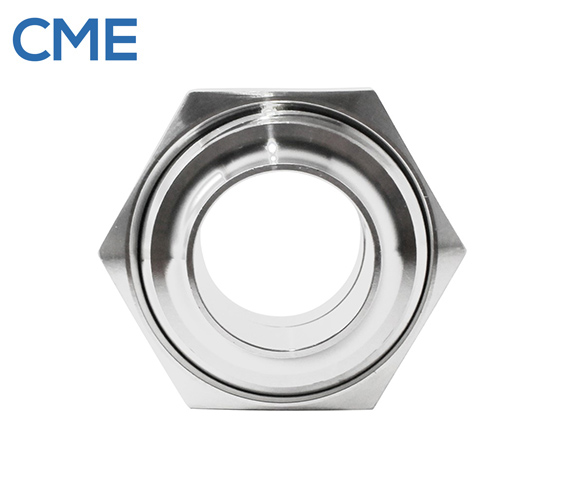 IDF Sanitary Union
IDF sanitary union (International Dairy Federation) fittings are recognized by the hexagon nut and T section seal ring.
Comprising of a nut, male, liner and T section seal.  IDF union have a smooth bore with a crevice free design and are sometimes referred to as an ISS fitting (International Sanitary Standard).


l  Compliable with IDF standard tube diameters
l  Size range:  1" ~ 4"
l  Roughness:  Ra 0.8μm (Ra 32μinch)
l  Stainless steel material:  304ss, 316L
l

  

Seal : NBR, EPDM , Silicone , FKM