NEWS
2021/09/02
What makes CME butterfly valves different?
Sanitary butterfly valve is one of the most commonly used valves in the food and beverage industry.
CME upgraded our butterfly valves by using the self-lubricating seals from AVK GUMMI A/S.  It has successfully extended the service life of a butterfly valve for more than 30%.  Each seal material was life cycle tested >10,000 times with 5% alcohol under 1°C at CME lab. 
The AVK material used for CME butterfly valves meets the following regulations: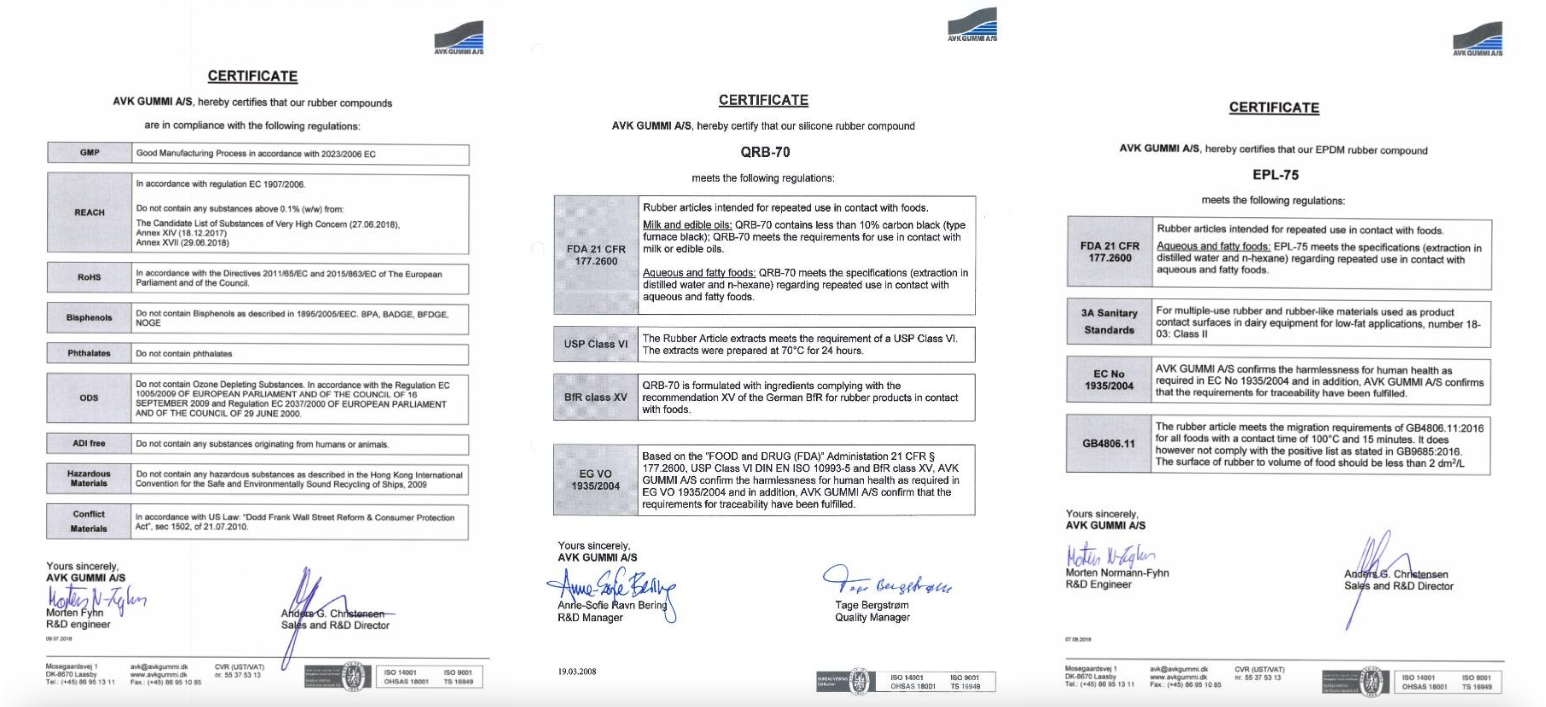 Come get more information about CME butterfly valves at
www.cmevalves.com